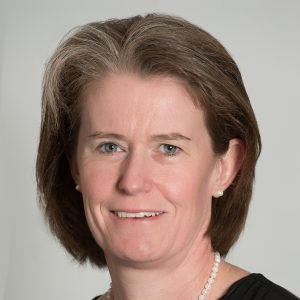 Brigham and Women's, Dana-Farber Cancer Institute
Robert and Karen Hale Distinguished Chair in Surgical Oncology, Director of the Breast Immuno-Oncology Program, Brigham and Women's Hospital
Elizabeth Mittendorf is the Robert and Karen Hale Distinguished Chair in Surgical Oncology and the director of the Breast Immuno- Oncology Program at Brigham and Women's Hospital, Dana-Farber Cancer Institute. She focuses her clinical and laboratory efforts on the study of breast cancer with a specific interest in immunotherapy.
Dr. Mittendorf has been the principal investigator on numerous trials investigating cancer vaccines, including the phase III PRESENT study evaluating a CD8 T-cell-eliciting vaccine in the adjuvant setting, and an investigator-initiated multicenter phase II trial investigating vaccination in combination with trastuzumab in HER2-positive patients. She is also the principal investigator on two investigator-initiated presurgical studies evaluating immune checkpoint blockade agents in breast cancer patients.
The current focus of her laboratory work is determining the impact of standard and experimental therapies on immunologic aspects of the tumor microenvironment to inform rational trials of immunotherapeutic agents in breast cancer. She is also investigating novel targets for vaccine strategies.
In addition to her work evaluating breast tumor immunology and immunotherapy, Dr. Mittendorf has published extensively on a multitude of subjects related to breast cancer and surgical management of the disease, to include incorporation of biologic factors into staging, management of the axilla, and surgery following receipt of neoadjuvant chemotherapy.
1992: Duke University, Durham, NC, BSE, Biomedical Engineering
1996: Case Western Reserve University, Cleveland, OH, MD, Medicine
2000: Case Western Reserve University Integrated Surgical Residency Program, Cleveland, OH, Clinical Residency, General Surgery
2008: The University of Texas MD Anderson Cancer Center, Houston, TX, Clinical Fellowship, Surgical Oncology
2012: The University of Texas Graduate School of Biomedical Sciences at Houston, Houston, TX, PhD, Immunology